A lot of our partners have expressed interest in branding the VMware Horizon landing and log-in HTML pages. VMware Horizon's landing page offers some customization, including the ability to change the background and the VMware Horizon images.
Below, you will find a screenshot that highlights the two images you can choose to replace/customize.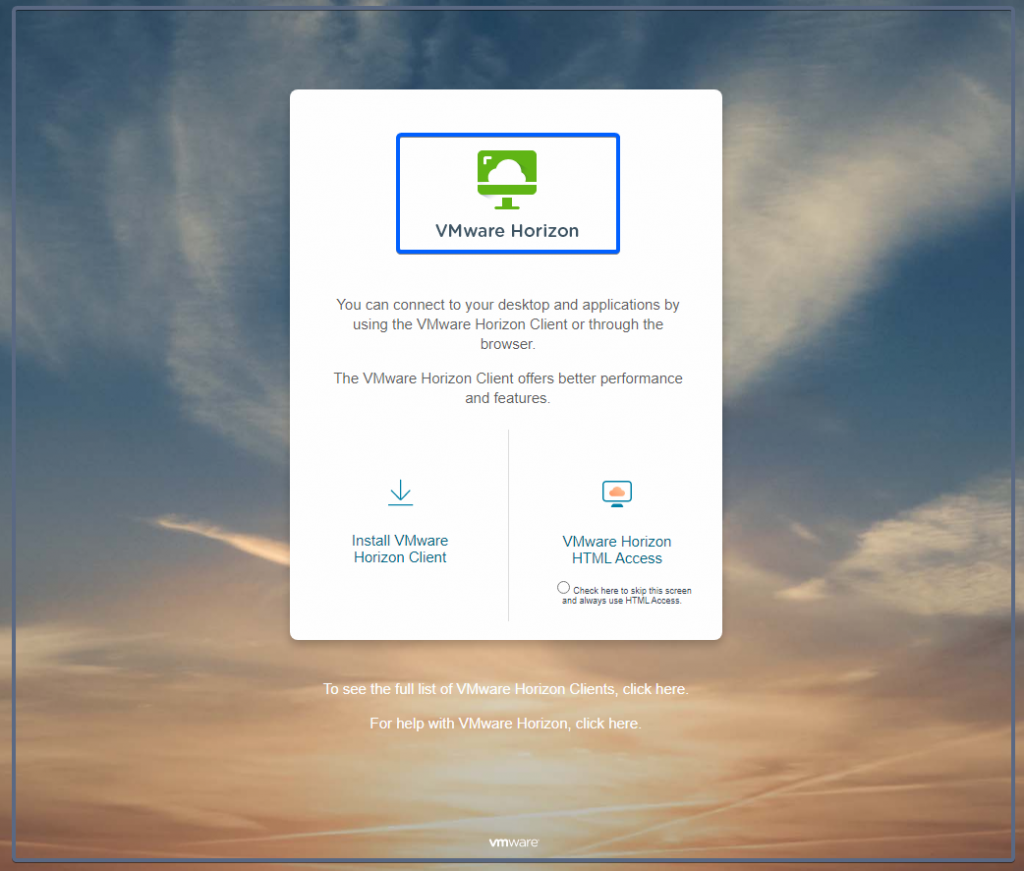 Both the background image highlighted in the greyish blue and the VMware Horizon logo highlighted in regular blue can be changed. If you'd like to customize these images, please submit a ticket to our support desk with the following image names and sizes:
VMware Horizon Logo – logo.png – 182×105
Background Image – bg_image.jpg – 2560×1440
The VMware Horizon Logo (logo.png) can be a little big bigger provided that it has a similar aspect ratio, however, we recommend that you match these image sizes to ensure the general styling and formatting of the page isn't affected.
If you have any questions about the customization of the landing page, please don't hesitate to reach out to our support team.